Alarm Companies & Security Dealers
We'll empower your alarm company by creating a visually appealing and user-friendly website that not only showcases your services but also establishes trust and credibility with your audience. Through strategic marketing campaigns, we effectively target the right audience, generating leads and expanding your customer base.
Website Design
Email Marketing
NextDoor & Facebook ads
Alexa, Siri & Google Voice Search
Blogging & eBook Writing
Sales Funnels
Branding & Print Marketing
Systems Integrators: B2B Digital Marketing
Commerical projects can have long sales cycles, and even after you win the bid you need to reinforce to clients that they made the right choice. But consistent digital communications are hard, before and after the sale. AlarmBrand will help you keep engaging content in front of key stakeholders at each critical stage of the buying process. 
Website Design
LinkedIn & Bing Ads
Sales Funnels
Lead Intelligence
Lead Scoring
Automated Email Follow Up
Associations & Non-Profits
Managing an association is complex. Your website should advance your mission, not detract from it. We've built websites for large and small associations throughout the industry resulting in member growth, easy event management, and modern digital communications that promote the causes that drive revenue. 
Website Design
Members-Only Content
Online Event Management
Email & Social Media Marketing
Dedicated Support 
We provide tailored digital marketing management and non-profit pricing. For select associations, special partner programs are available with little to no capital outlay. Talk to us today to learn more.
National Monitoring Centers
Sales cycles for large clients can be long. Really long. Staying top of mind with profitable prospects manually can be challenging and expensive. Those days are over. We generate new leads for monitoring centers and automate digital communications so that prospects stay engaged at every stage of the buying cycle, resulting in shorter sales cycles and higher close rates. 
Website Design 
LinkedIn Ads
Sales Funnels
Lead Intelligence 
Email automation
Acquiring new dealers doesn't have to be hard. Contact us today for a free consultation!
Industry Associates & Consultants
Reach your industry audience with compelling content and promotions that convert your prospect lists into engaged sales opportunities and then referring clients.  As associate members of the security industry ourselves, we've doubled our company revenue year over year using the same tactics and strategies that we'll deploy for you.  
Website design
Promotional Outreach
Sales Funnels
Lead Intelligence 
Content Marketing
Referral Programs
Let's talk shop: We probably know all the same people! Contact us today to start your growth plan!
Why Do Security Pros Choose AlarmBrand?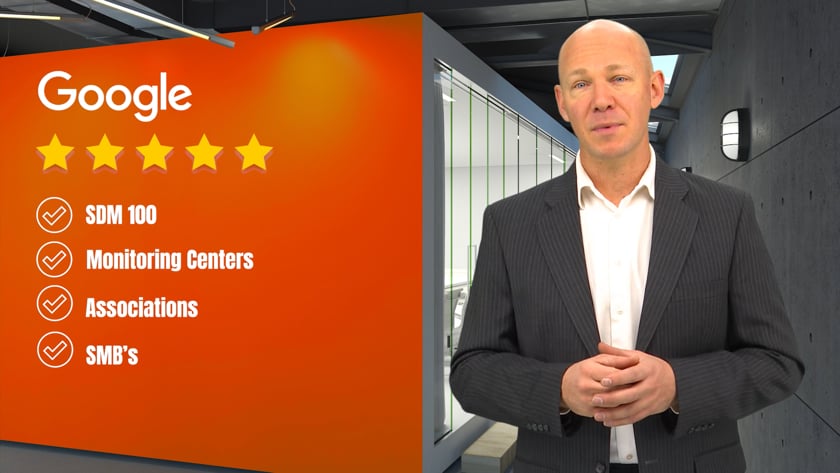 We've been customizing our services  for the electronic security industry for nearly 15 years. The relationships we've built and the conversations that we've had at industry events have driven how we tailor and deliver our services for dealers, integrators, associations and industry pros. Put our expertise to work for you today.
Companies That You Know & Trust Use AlarmBrand
You don't have to waste time and money explaining industry products and services to us. We'll hit the ground running from day one.
Contact
AlarmBrand
100 Powell Place
Nashville, TN 37204
(615) 246-7967