Dealer Websites & Marketing That Generates RMR & Reduces Attrition
A poorly designed website can cost you big time in lost sales opportunities. AlarmBrand specializes in website design & digital marketing that is tailored for the electronic security industry. Put our expertise to work for you today. 
Professional Websites and Marketing from an Industry Leader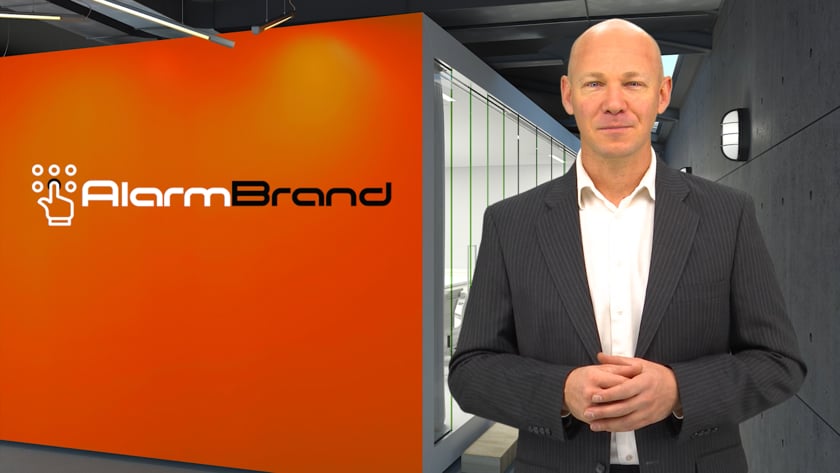 We're proud to work with security dealers and providers like you because your business helps to keep people and communities safe. Your website is not just another project for us, but an opportunity to contribute to an important mission.
Founded in 2009, AlarmBrand is the official marketing agency of the California Alarm Association, NYELSA, the Arizona Alarm Association, the WBFAA, Monitoring Centers, SDM 100, life safety and low voltage contractors around the country.
Grow Faster, Win More Deals, and Deliver Better Cutomer Experiences
Mobile Ready. Easy Management.
Professional, results-driven copy and design. 
Top, Middle, Bottom
Custom messaging in each stage of the cycle.
One Unified Inbox
Never miss a web message again.
The Right Message. The Right Time.
Connect with your audience. Grow your list.
Every Channel. 24/7.
Managed, engagement-driven content.
Google, Yelp, Facebook
Enhance your reputation. Convert more leads.
5 Star Reviews From Brands You Know & Trust
Free eBook: 5 Website Mistakes That Are Costing You Money, & How To Fix It
Discover the secrets to creating a website that converts leads into long-term customers with our FREE eBook, "5 Website Mistakes That Are Costing You RMR, and How to Fix It." In this free eBook, we'll reveal:
Why a poorly designed website is costing you RMR
Tips on SEO (search engine optimization)
How to offer valuable content that keeps visitors coming back
How to convert visitors to leads with a strong call to action
Convey trust and authority that results in sales
Contact
AlarmBrand
11799 Sebastian Way 
Suite 103
Rancho Cucamonga, CA 91730
(877) 655-3779
A division of Ignite Marketing Group, Inc.